Cordoba - The Church In La Gran Mezquita
After the Christian reconquest of Cordoba, La Gran Mezquita was taken from its Moslem caretakers and dedicated as a Christian church. Altars were built into the closed archways and worship began. In several places, the roof was removed and a renaissance church was built.
The result is a mix of Moslem forms and caligraphy and Christian church rooms, vaulted ceilings, and forms.
---
---
---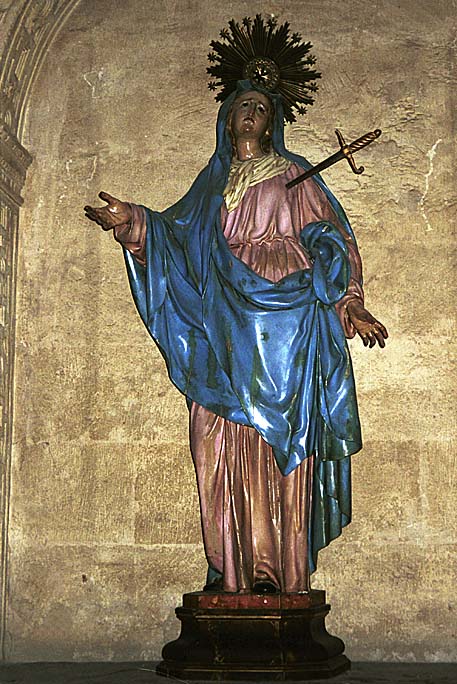 ---
---
---
---
---
Copyright (C) 2001 by Dick Hodgman.
If you would like a large format copy of an image, contact Dick through http://www.hodgman.org/contact/
Last modified on 2003 January 12